Rethinking the cache abstraction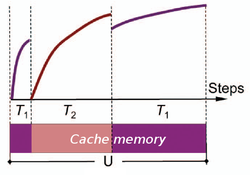 Networked look-aside data caching is a key paradigm for improving the performance of web services since it reduces both end-user latency and database load. Caches have been studied for over 70 years, and are ubiquitous -- some large networked caches sustain loads of billions of requests per second. Still, I argue that we as a community have much to learn about networked caches. Most cache replacements algorithms are based the the behavior of programs rather than higher-level human behavior, for example, and they largely ignore cache replacement costs, item size impact and features that can predict the cacheability of a given item. Implementations assume fixed cache sizes, a reasonable assumption for traditional hardware caches, which limits operators of large networked caches from understanding how much cache memory they really need.
Our recent research has focused on better understanding large-scale cache workloads, such as to inspect load imbalance in clusters, to devising better abstractions for caches, such as
metering and service models, performance management, and resource sharing across cloud tenants for caches.
This project is funded by NSF CAREER Award #1553579. Interested? We have Ph.D. student positions available!
For some recent results, code and papers, check out the Mimir Cache project.
---
DETECTING EPIDEMIC OUTBREAKS THROUGH CELL PHONE DATA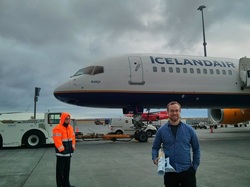 Disease outbreaks can affect millions of people. Many of those people regularly use digital technology such as mobile phones for communication. These devices create "who-called-whom" records that are collected by the providers for billing purposes, and which can give a unique window into human behavior, for instance by detecting anomalous deviations from people's regular routines. These metadata are also highly sensitive from a privacy standpoint.
I lead interdisciplinary collaboration where experts in computer science, human health and epidemiology are working to answer the following question: "
Can anonymous mobile call records be leveraged to detect potential epidemics in real-time, follow their trends, estimate the burden of disease, predict their spread and optimize control strategies?
" Our goal is to develop an early-warning system through automatic behavioral sensing of cell phones. Such a system could have significant impact on disease surveillance around the world, in particular in the developing world.
I was fortunate to recently receive funding from the
Icelandic Research Center
as well as the
Emory University Research Council
for the project.
Interested in the project?
We are looking for a post-doctoral scientist
!
---
SYNDIS: Creative in security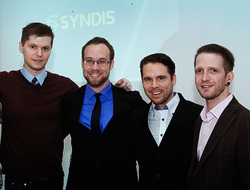 With an amazing team, I co-founded the
Syndis
company in 2013. Our goal was to bring together the top security experts in Iceland for two reasons: to meaningfully respond to the alarming status of computer security in Iceland, and to conduct research-driven assessments of our clients' security. The company has been incredibly successful and the ensuing growth has had us conduct assessments not only for a large number of Icelandic corporations but also multinational entities and several Fortune 100 companies. I lead the company's research strategy as Chief Science Officer.
You can read more about Syndis at our website:
syndis.is
. We are always scouting for talent!
---